Dr. Hommen's Team
Claudia Bellumio
Surgical Scheduler & Office Manager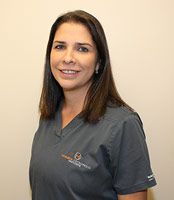 Claudia is Surgical Scheduler and Office Manager which means she knows it all. She has worked with Dr. Hommen since 2010 and has worked in every position which makes her the perfect person to lead our talented team as Office Manager.
Kristina "Nina" Lopez
Medical Assistant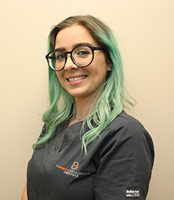 Nina works with Dr. Hommen on Tuesday, Thursday and Friday seeing patients all day in our office. She is happy to help on all clinical aspects, inputing medical history, prepping injections and helping manage the flow of patients. Nina enjoys meeting the patients and helping with their care. Nina also manages Dr. Hommen's schedule and coordinates all Med-Legal appointments and payments.
Barbara Perez
Check-out Coordinator & Authorizations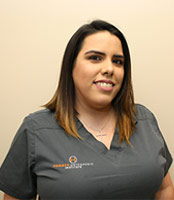 Barbie coordinates and obtains authorizations for diagnostic testing, physical therapy and injections. On clinic days, she is the check-out coordinator for the office. In addition, Barbie helps with the phones and schedules appointments for patients.
Eva Martinez
Check-in Coordinator & Medical Records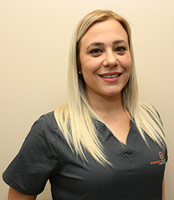 Eva manages all front desk requests and checks-in all our patients. In addition to her responsibilities at check-in, Eva invoices and manages all medical records requests.
Keren Brito
Appointment Scheduler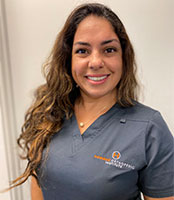 Keren juggles our busy phones, schedules patient appointments and manages our patient portal. Keren knows all the ins and outs of the schedule and is happy to help coordinate your visit to see Dr. Hommen.
Gabriella Cintado
Social Media Coordinator and Receptionist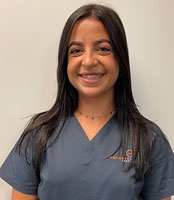 Gaby manages Dr. Hommen's social media accounts and keeps us connected online. Gaby also helps answer the phone and keeping our patient information up to date.