Patient Testimonials
I never came back or called to say thanks. You are amazing. I feel 100% brand new with no pain and great movement 2 months after my last visit.
- Luis Acevedo
I feel very blessed to have Dr. Hommen replace both my knees. Both went well with no complications. I have better quality of life now and I am grateful. The office is friendly and efficient as well.
- Marie Bronson
Dr. Hommen is an excellent surgeon . He fixed both my hips when no other Dr. could. Dr. Hommen, also has an excellent bedside manner. Very friendly & easy to talk with. The staff is very friendly and helpful. Terrific office !!!!!!
- Kimberly Long
Thank you Dr. Hommen and your staff for getting me back on my feet! My right knee replacement went without a hitch due to the EXCELLENT service and skill of Dr. Hommen and his team. My in home PT performed by Bruce White working for Goldencare has me flexing my knee at 90 degrees already, climbing stairs, moving around. I couldn't ask for better care than all of you folks have provided. Thank you.
- Charles Cashwell
National record 200 yard butterfly. So strange, after the first day of the meet my shoulders were killing me. Woke up the day of the 200 almost pain free. So strange....get back in. Summer is coming.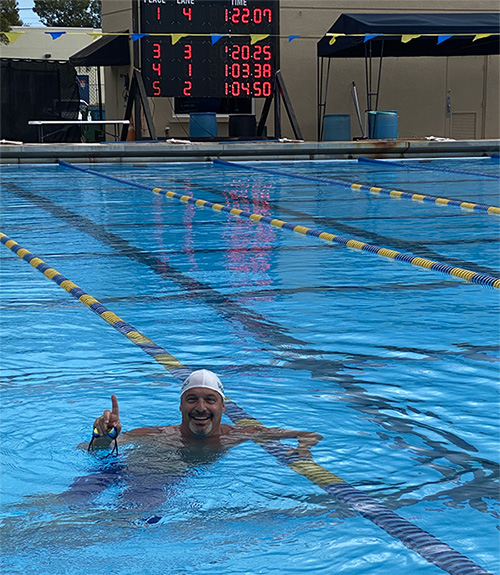 - Michael LaMonica
Dr. Hommen's office has excellent customer service, and very nice staff. I always have a very smooth and receive fast attention in all my office visits. Thank you so much Dr. Hommen for all you did.
- Dora A. Gaxiola
My name is A. Diaz. I am sure you have so many patients you do not remember me. You performed a left shoulder surgery repair of a torn rotator cuff and torn labrum. If you recall, 80% of my rotator cuff was torn. It has been approximately 10 months since the surgery and I feel fantastic. I am back to my old tricks. I am doing pull ups and heavy kettlebell swings like nothing happened. I wanted to send you my deepest thanks and gratitude for your work. You and your surgical team as well as Jack guiding me through physical therapy could not have been conducted any better. I hope that I never have to see you again but if I do, you have a client for life. I've already referred a couple of my buddies with shoulder ailments to you.
- A.Diaz
I requested an appointment to see Dr. Hommen for a problem with my rotator cuff, bursitis and tendonitis. I had pain and loss of mobility of the shoulder because of this.
I heard about Dr. Hommen because he treated my mother in the past and performed shoulder surgery on her. The outcome was great.
The experience has been excellent. All the staff is friendly, professional and compassionate. They way Dr. Hommen gives advice and explanations is very good. The attention is great and the appointments are given quickly and they are on time. The office is nice. Dr. Hommen always takes the time to hear you out and evaluate you.
- O. Suarez
Dr. Hommen,
Thanks for keeping me on the court!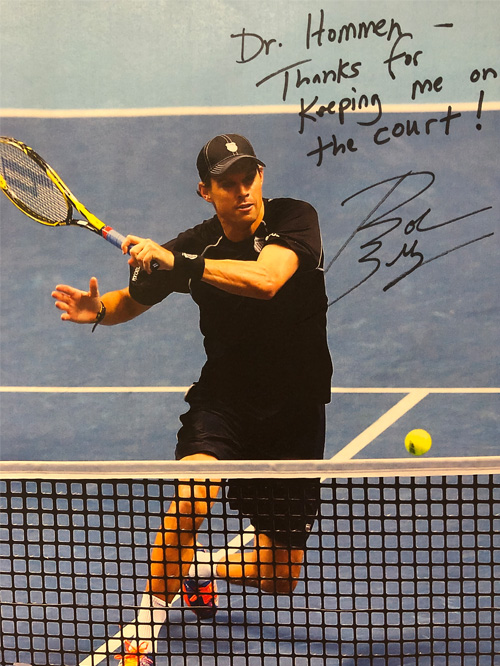 - Rob Bryan
Dr. Hommen,
I want to thank you for having the foresight to refer me to a spine specialist for my pain issues and to request an MRI of my lower back.
As you suspected I have some real issues there which are more than likely responsible for a lot of the pain I am experiencing.
I have been looking for answers to my "hip" pain for 23 years and you were the first to look at me holistically and listen long enough to help diagnose properly.
Hopefully I can get help, and if there are hip issues left over, I will be coming back to see you.
Again, my sincerest thanks.
- Mariana W.
I had the best experience a patient can have. Dr. Hommen and his assistant always dedicate their time for a pleasant experience. Dr. Hommen always takes his time to speak with you even when the follow up visit is routine and can be handled by an assistant. All of the personal are very polite. When all other doctors are uncertain, Dr. Hommen went straight to the cause of my pain and schedule surgery right away. The surgery was 100% successful and I am pain-free.
- Luis A.
I was treated for shoulder pain and had my rotator cuff tear repaired. The experience at Dr. Hommen's office was professional and courteous. My shoulder feels great.
- Roberto A.
I saw Dr. Hommen for my hip labrum tear. Everyone was great and the staff was very attentive, helpful, friendly, and knowledgeable. The doctor was very nice and helped me a lot with my case and did a great job on my surgery and was concerned about my well-being.
- Jennifer A.
I had tremendous pain in my knees for years. I finally underwent double knee replacement over 3 years ago and I am doing great. Dr. Hommen's personal attention and knowledge, as well as his assistant Ms. Ristori, helped me tremendously.
- Von B.
I had extreme difficulty with walking and constant pain in my hips. After a course of injections to my hips, my pain has greatly reduced. My range of motion has improved and generally I am walking better. Dr. Hommen's office was a very positive experience.
- Roberto C.
After continued heavy weight-lifting, I tore my biceps tendon at the elbow. After trying conservative management, we decided on surgery to repair the partially torn tendon. Everything went really fast and I experienced no pain at all. The office staff is very friendly and the office experience has been great. Great service, very responsive, and easy to communicate with.
- Michael D.
I had both of my knees replaced with Dr. Hommen. He was always concerned about me and my family. I could not expect more. My experience has been fantastic. I am very happy!!
- Gerald G.
To Dr. Hommen,
Thank u for your help.
Best wishes.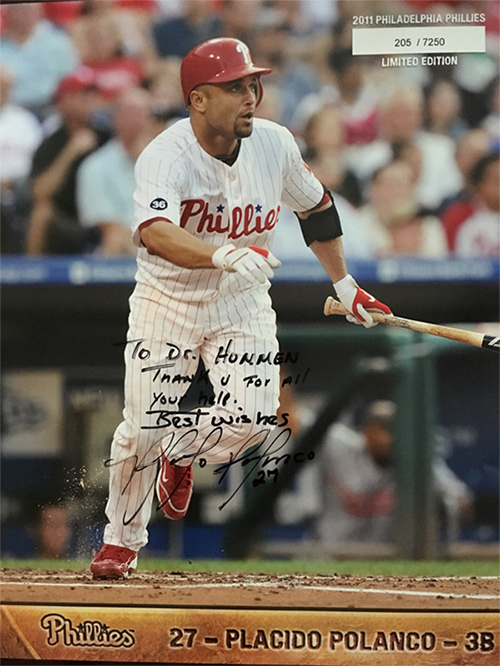 - Placido Polanco
Thank you Dr. Hommen.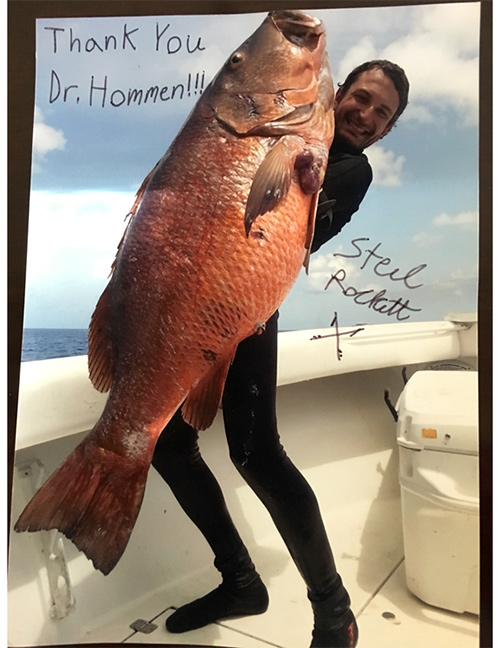 - Steel Rockett
Thanks Dr. Hommen.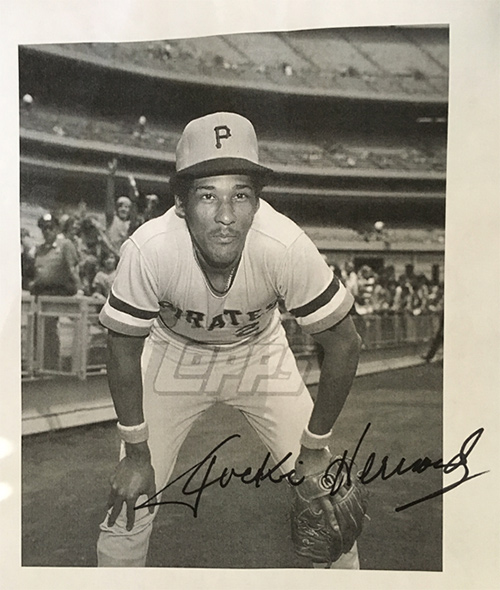 - Jacinto "Jackie" Hernandez
Thanks for getting me back to being an IRONMAN!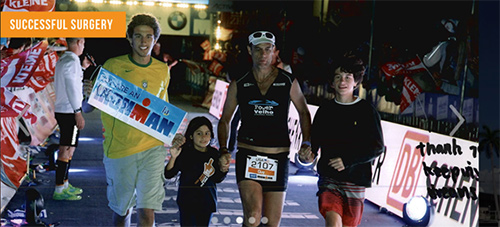 Thank you for everything!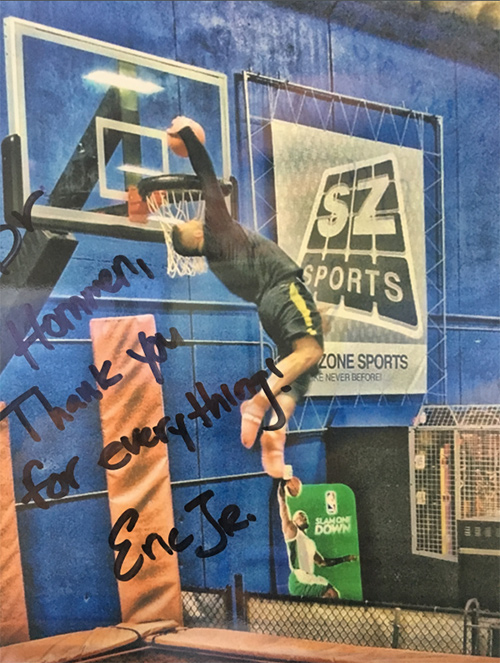 - Eric Jr.
Loving my new knee. Back to squats!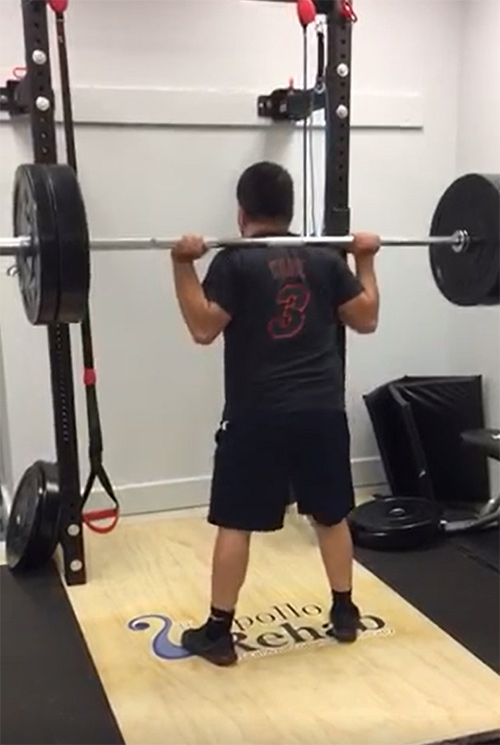 - Afredo
I was diagnosed with a torn labrum and bone spurs in my left hip. I was having a lot of pain. Dr.Hommen was recommended to me by another well respected physician. I had a fabulous experience at Dr.Hommen's office, better than expected or hoped for at this stage of recovery. What I enjoyed best was his good bedside manners, there isn't a long wait in the office and most of all is that he listens!!! He addressed all my concerns without rushing. Above all I appreciated how he did not rush into surgery as the only solution.
- Cynthia S.
I needed reconstructive ACL surgery on my left knee in March, 2011. When Dr.Hommen diagnosed my injury he took the time to explain the nature of my injury and options that were available to me to take care of my knee. I was very pleased with the way in which he discussed my injury and options with me because he was clear, concise, and most importantly sympathetic to my wants and needs. When I chose to have the surgery, I felt well informed and confident in my decision.
I am currently two months post op from my ACL surgery and am extremely pleased with the results. My repaired knee is strong, stable, and reliable. I feel great! I have never had a doubt about my decision to have surgery. Thanks to Dr.Hommen's outstanding work as a surgeon, I am making a full and quick recovery.
Dr.Hommen and his staff have taken excellent care of me. Everyone in his office is friendly and approachable. The staff answers all my questions, sets up appointments quickly, and makes me feel welcome every time I am there. When it comes to Dr.Hommen, he genuinely cares for his patients. He shows true concern for my well being every time I see him. He always takes the time to check my knee, answer my questions, and discuss my progress with me. I look forward to my all appointments with him!
Dr.Hommen is a skilled and knowledgeable surgeon with an excellent personality and positive outlook. I highly recommend him and I will definitely return to him for any future orthopedic needs.
- Vivian L.
I found Dr.Hommen via Internet search. My experience at the office was WONDERFUL! The office was clean and friendly. What I liked best about the office was the staff, they were very courteous and professional. Going to my office visits is like visiting family.
- Stuart H.
I was referred to Dr.Hommen by another physician. The staff has been fantastic and helpful. The assistant as well as the Doctor have been great, knowledgeable and professional. Dr.Hommen has been super! The surgery went so well that I had to ask the doctor if he actually had operated. The part I like best about my visits is the staff. They are friendly, informed and professional.
- Lance S.
My primary care physician referred me to Dr.Hommen. I had a very warm and friendly experience at Dr.Hommen's office. The office staff is very efficient. The thorough exam, personal attention, clear explanation and follow-up were outstanding. My surgery went so well, that when I went back for one of my visits after surgery I shocked Dr.Hommen by hyper extending my leg to demonstrate just how good a job he did.
- Rosalie E.
I had sharp pain in my left knee, lots of swelling. I felt like my knee was "out of place" or about to give out. My friend and former co-worker referred me to Dr.Hommen. She had knee surgery (ACL Reconstruction) with him and said that he was fantastic! Everyone was professional and courteous. When I first arrived at Dr.Hommen's office, I was scared and very worried. I knew something awful was wrong with my knee after a stupid, freak accident and Dr.Hommen and his staff were direct and to the point. They gave me the help I needed! Everyone was fresh, young and up to date with our technological advanced times. EVERYONE, including Dr.Hommen, was down to earth. I was spoken to in "friendly medical" terms and not like a college student at Duke medical school. Dr.Hommen is a class act and I will always remember that. My first visit was horrible, simply due to the fact that I was scared. Dr.Hommen told me right away I needed surgery, but he walked me through the whole procedure. He told me I was going to be fine and survive the physical therapy that awaited. That first appointment set the tone for what was to come. I am glad I went to Dr.Hommen – simply the best in Miami. Young! Fresh!
- Micheal L.
I was referred to Dr.Hommen by Mercy Hospital referral services. I received excellent care. The staff was kind and very respectful. No complaints. All services including surgery and follow up were the best in the area.
- Barbara B.
I found Dr.Hommen through the internet. My experience at the office was very good. Dr.Hommen and the staff were very professional.
- James D.
I have known Dr.Hommen for over seven years. His office is excellent. The attention and patient care was good. Phone calls were returned promptly. They always explain everything in detail. They are never rushed or try to get the patient out to bring in the next. I liked that Dr.Hommen explained everything about the surgery, before and after. When I called I was quickly scheduled for an appointment and when I scheduled surgery I did not have to wait very long to have it done. Dr.Hommen is an excellent doctor in his profession and has shown me how to prevent another injury in the future. The staff was very attentive. Excellent overall.
- Ernesto D.
Was very impressed with the (1) short time it took to get an appointment, (2) Professionalism of the staff, and (3) cleanliness and environment within the office. Each staff member clearly communicated with me and ensured I understood what was being asked and communicated. Dr.Hommen is top notch in his "bedside" manner and professionalism. Having recently experienced a 1.5 month wait to see another physician only to wait 2 hours in their waiting room before I left, this was an oasis of top notch professionalism. Thanks to Dr.Hommen and his staff! You're wonderful and certainly why I would choose to do my procedure with you all.
- Thomas Q