Hip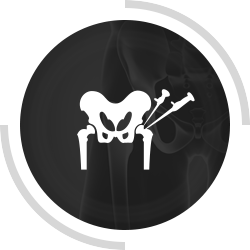 ---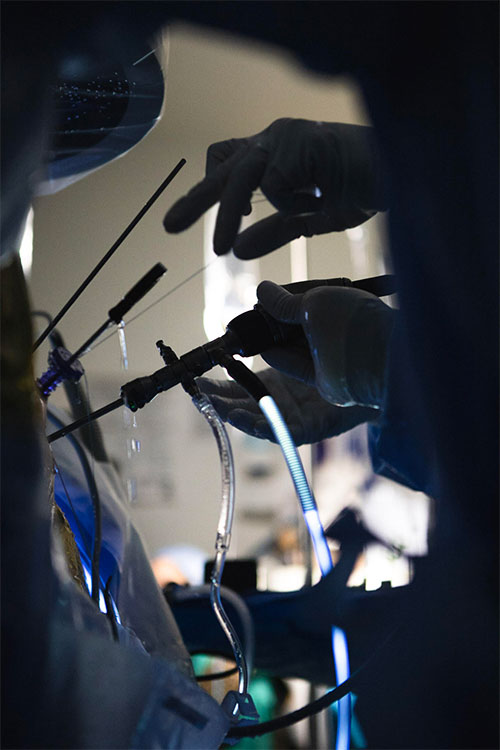 Dr. Hommen tying arthroscopic knots to repair a hip labrum tear.
---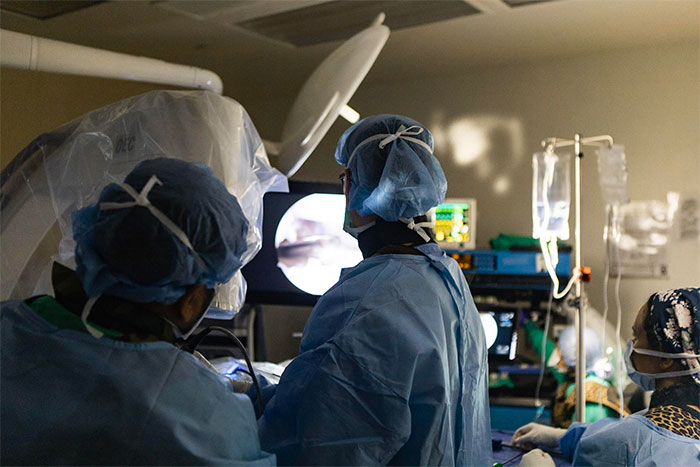 Dr. Hommen's hip arthroscopy team
---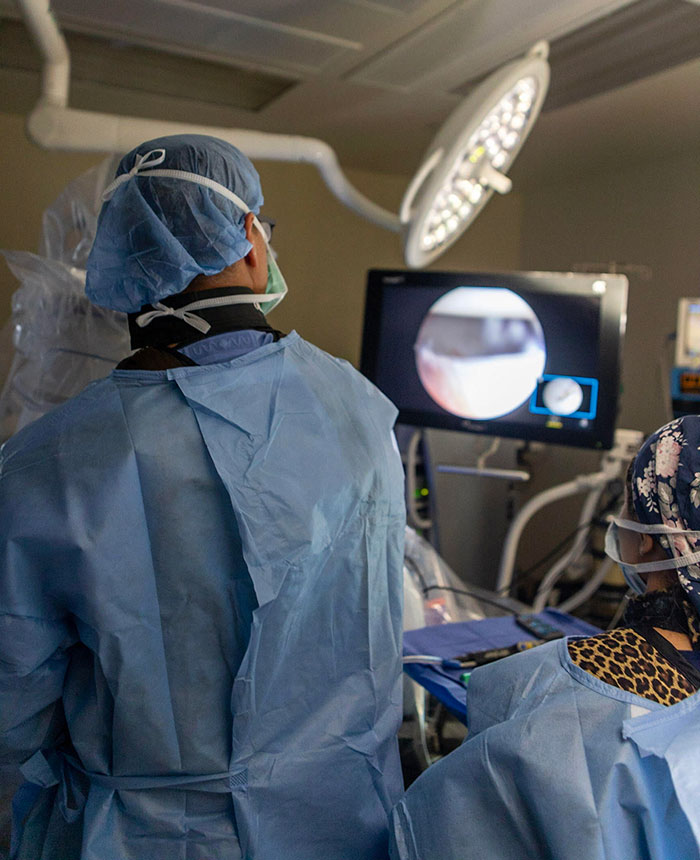 Dr. Hommen views the arthroscopy monitor to view the hip during a labrum repair.
---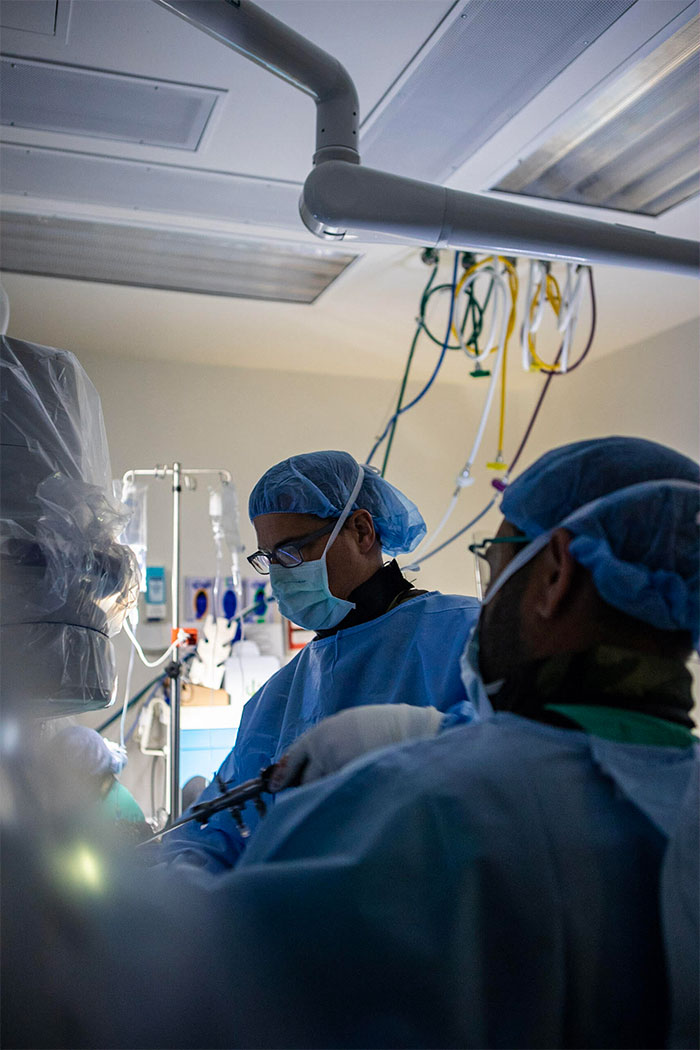 Dr. Hommen holding the arthroscope during hip arthroscopy.
---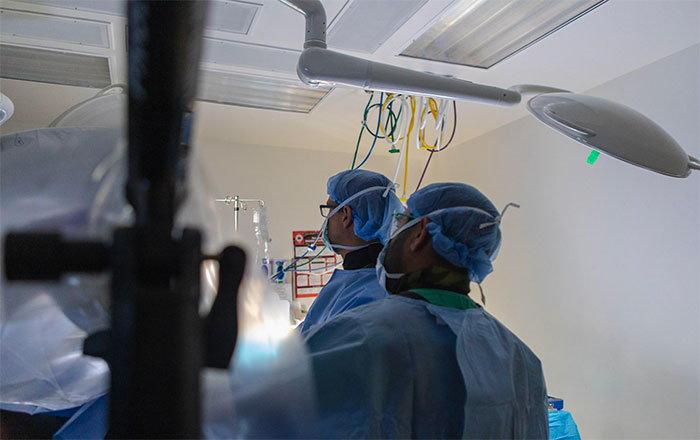 Dr. Hommen performing an arthroscopic labrum reconstruction.
---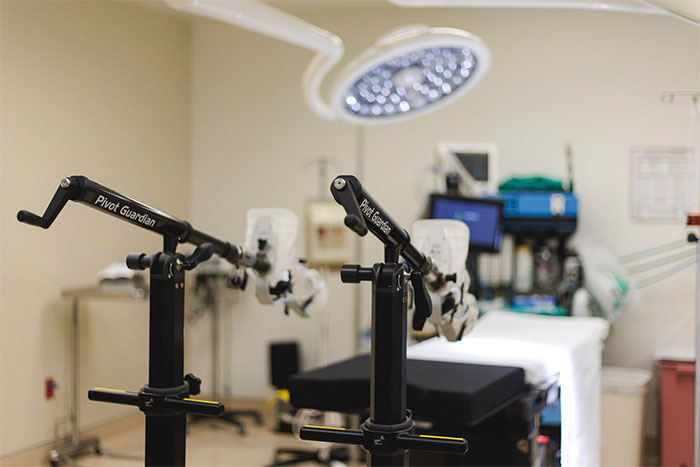 Dr. Hommen utilizes the Stryker Guardian Hip arthroscopy table. No use of a perineal post to allow for safe and excellent access to the hip joint.
---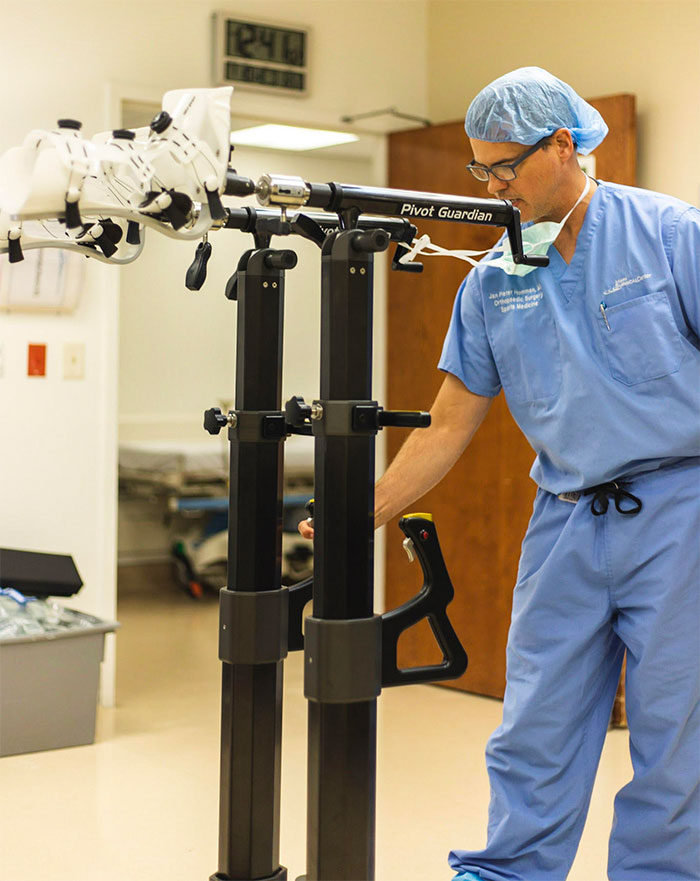 Dr. Hommen setting up the Stryker Guardian Hip Arthroscopy table. Dr. Hommen was the first orthopedic surgeon to use the Guardian table in South Florida.
---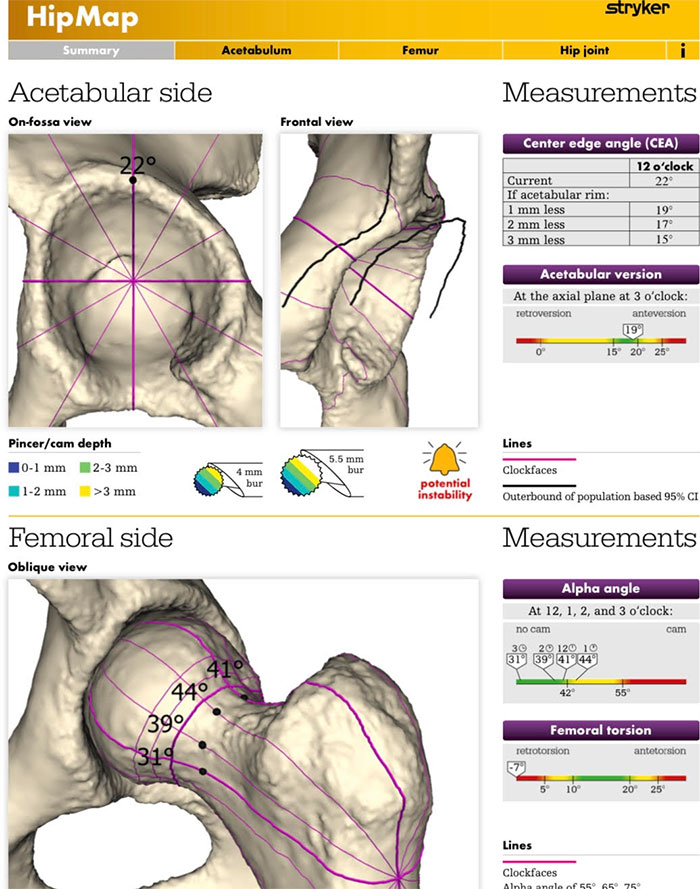 Stryker Hip Map. Dr Hommen was the first doctor in South Florida to utilize the HipMap and HipCheck for his hip arthroscopy patients. The HipMap is a pre-operative planning tool that creates a 3D recreation of the hip allowing for precise surgical planning. Then during surgery, D r. Hommen uses the HipCheck to accurately monitor the level of femoracetabulum impingement (FAI) resection.
---